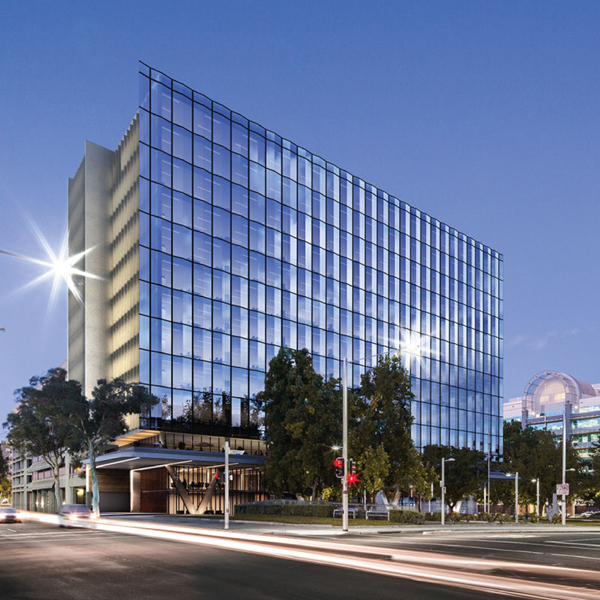 Exposed Frame Stick Curtain Wall
Curtain walls can adopt a 'stick' system, or can be unitised: Stick systems are installed piece by piece on site, with the glazing inserted into the frame from the inside or the outside depending on access conditions. Unitised systems are pre-fabricated in modules off-site and delivered in panels.
Alloy & Temper: Aluminum 6063-T5
Size: As per drawing
Surface Treatment: Powder coated, Electrophoretic coated,
PVDF coated, wood transfer
Quality Standard & Certification: GB/T5237-2017, AAMA, CQM,
Qualicoat, SEASIDE
Class Option: Double glazed: 5-9 (or 12)-5mm
Low-E: Tinted/frosted/obscure
Hardware: CMECH, KIN LONG, Roto, SIEGENIA
Payment Term: T/T (30% advance payment/deposit by T/T, and
70% paid against copy of B/L afters)
Delivery Terms: FOB, EXW
The industrial curtains are made of a material that has a very long lifespan and that is the polyester fabrics. These curtains are known to be strong and sturdy and they can work well in both commercial and residential settings. The curtains will be able to resist moisture and heat, which are important for any business setting. They can also provide privacy and keep the building's interiors from being seen by outsiders. This means that a company will not have to spend as much money trying to find ways to get their message across to potential customers.
Choosing an industrial curtain walls supplier can be quite difficult as there are so many different suppliers who make these curtains. It helps to get advice from people that you know and trust, as they will be able to give you information regarding all of the various curtain styles, materials, and the different types of installation that are available. One of the most important things to consider when looking for a supplier of these curtains is their ability to customize these curtains according to your particular needs. Some of the materials may not be suitable for some applications. A supplier should be able to help make recommendations as to what type of material would suit a given situation. This is extremely important because it will help to ensure that the curtain walls supplier that you choose can provide you with the curtains that are ideal for your buildings.
There are many types of curtains that a supplier can offer you. There are custom-fitted ones which can be purchased to fit your buildings perfectly. The curtains will be able to blend in perfectly with the other furniture and fixtures. Custom curtains can be a great way to enhance the overall look of any building, and they can be designed in such a way as to prevent a view through windows. Custom curtains are usually installed on windows of businesses and homes, and they are more expensive than non-custom curtains, but they offer a great deal of security and privacy to businesses.
Non-custom curtains are simply curtains that are available in standard sizes. They are generally made out of vinyl, and they are designed to roll up and out on hinges that are normally located near the top of the window. These curtains may be the most cost effective option when it comes to purchasing window curtains. Because they are available in standard sizes, they can also be cut to whatever shape or size that you desire. However, because they are more easily customized, non-custom industrial curtain walls suppliers can usually design curtains to fit any window in the business.
The price that you pay for an industrial curtain walls supplier should be determined after considering the different styles that they offer. Some suppliers may only have standard styles, and you should determine which of these will work best for your buildings. Some businesses may need extra privacy, so it is a good idea to inquire about custom options. You should also inquire about warranties for the curtains and the fittings. Most suppliers offer a standard warranty for their products, and it is a good idea to inquire about extended warranties from suppliers that do not stock standard sizes.
One of the greatest benefits of using a professional curtain supplier is the fact that they can custom make curtains for all types of windows. You will know that you are getting the highest quality when you buy from a supplier that works with professionals. Your company's image should be communicated in every way possible, and it is vital that you buy quality products from a supplier that cares about its reputation. If you have any questions, you should direct all questions towards the manufacturer. This will help ensure that you are buying curtains and accessories that were created with care and high quality manufacturing standards.
Contact Us

Guangdong Jihua Aluminium Co., LTD.
We provide customers with quality products and services.
If you would like to leave us a comment please go to contact us
© 2019 Guangdong Jihua Aluminium Co., LTD. All rights receive.